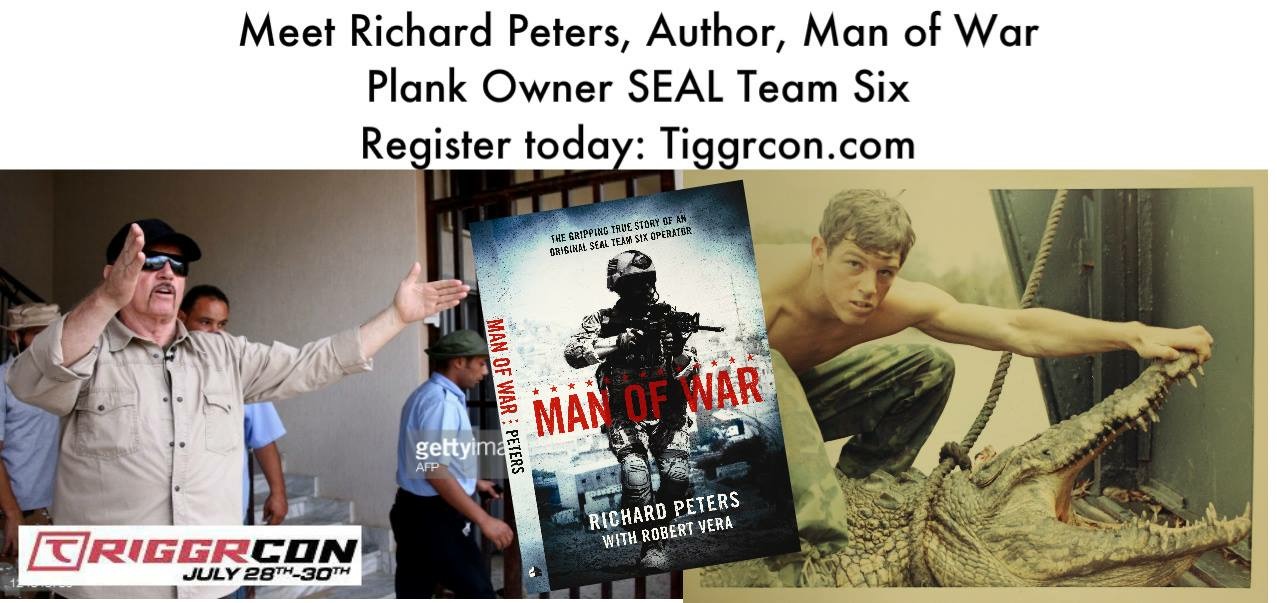 Rich Peters, Navy SEAL, Original Member of SEAL Team Six, Co-Author, Man of War
Richard Peters is a retired United States Navy SEAL. He has been trained as a diver, explosives and munitions expert, a fixed wing ATP and rotary wing pilot. He has survived 4 airplane crashes and 1 helicopter crash.  He was one of the original founding members, a PLANKOWNER, of SEAL TEAM 6, the military's elite counterterrorism unit, where he severed for nearly 14 years. In 1969, he was a 20-year-old newly minted Navy SEAL and a member of SEAL team 2 when he arrived in Vietnam to fight in his first war. Since that time he has led men into combat in Grenada and Panama and has hunted down the world most dangerous terrorist. After more than 20 years of service to the country that he deeply loves he retired from the Navy and founded a global security and construction firm. His firm secured reconstruction contracts around the globe and he would again lead men into war-torn regions including Iraq and Afghanistan.
In January of 2011, after near two years of negotiations, Mr. Peter's was poised to sign a new construction contract with the Government of Libya. In February of that same year, an uprising broke out in the city Benghazi: the people of Libya had risen up against their long time Dictator Muammar Gaddafi. In March, the dictator Gaddafi, had Richard arrested, thrown in prison and tortured as a suspected American spy. He is a highly decorated Navy SEAL warrior and an American hero.